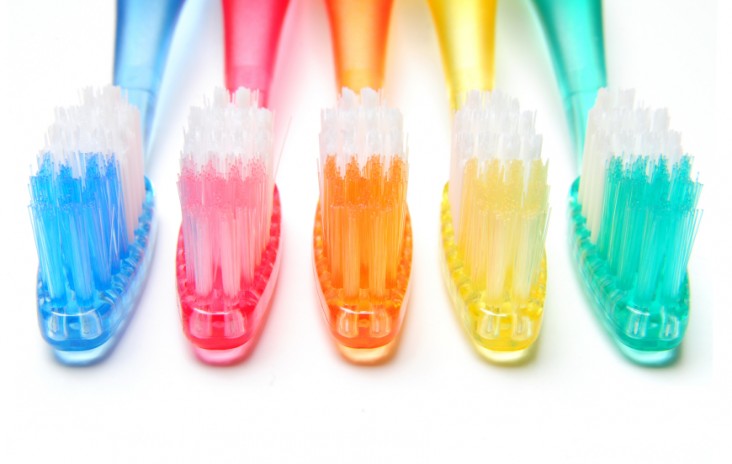 As toothbrush manufacturers continue to innovate and re-design their products to meet new oral health needs, it can be challenging for the average person to know which product best suits their requirements. Therefore, it is important that patients speak with dentists about the precise toothbrush they require for optimal oral care. Our team has many years of experience within the industry and here we offer few tips to help single-out that ideal toothbrush.
Sizing Toothbrushes
In selecting the size of your toothbrush, there are a few factors to consider. Firstly, it's important that the toothbrush reach all surfaces of the teeth. It's recommended that the average adult use a toothbrush head that's at least a half-inch wide and one inch tall to achieve complete tooth cleaning coverage. It's also important that the handle is long enough to achieve dexterity and comfort when in-use.
Bristle Types
There are many types of bristles manufacturers use when creating their brushes. While hard and medium bristles are still manufactured, everyone should be using a tooth brush with soft bristles. Soft bristles are suitable to all cleaning requirements. That's because soft bristles can remove food particles without damaging the gums and the surface of the tooth. Brush users will also benefit by using bristles with rounded tips, as these bristles provide more cleaning coverage than others.
Ask A Dentist 
One of the most common ways to find out which toothbrush is best is to speak with someone who has worked with your teeth and knows the dental care industry. Dental professionals will be able to highlight the products that can ensure effective cleaning performance over a long period of time. They will also have an understanding on specific conditions that can affect the user's brushing requirements. Professionals will often recommend a variety of manual and electric toothbrush models and ask the patient to try a few to see which one best meets their personal care needs.
Making an effective choice when it comes to selecting a tooth brush can make the difference between a painful and unsatisfactory brushing experience and one that leaves teeth and gums feeling healthy and fresh.